The street sweepers are out doing their thing. That's great. However there are a couple of route closures to let you know about, thanks to Mike.
A) There is a complete closure of the Rail Trail for 1 km from Dilworth Drive to near Walmart. The City has built a detour through the forest, made of fine, packed gravel (yellow dashed line). However, the detour can get quite soft and muddy, therefore is not suitable for skinny road tires. There is an alternate route for roadies along Leckie Rd, Hunter Court and Enterprise Way (blue line). The bike lanes are not swept yet, but are in reasonable condition. TURN INTO THE ALLEY-WAY OPPOSITE WALMART TO REJOIN THE RAIL TRAIL This comprises of about 100 meters of fine, packed gravel that is usually hard and dry.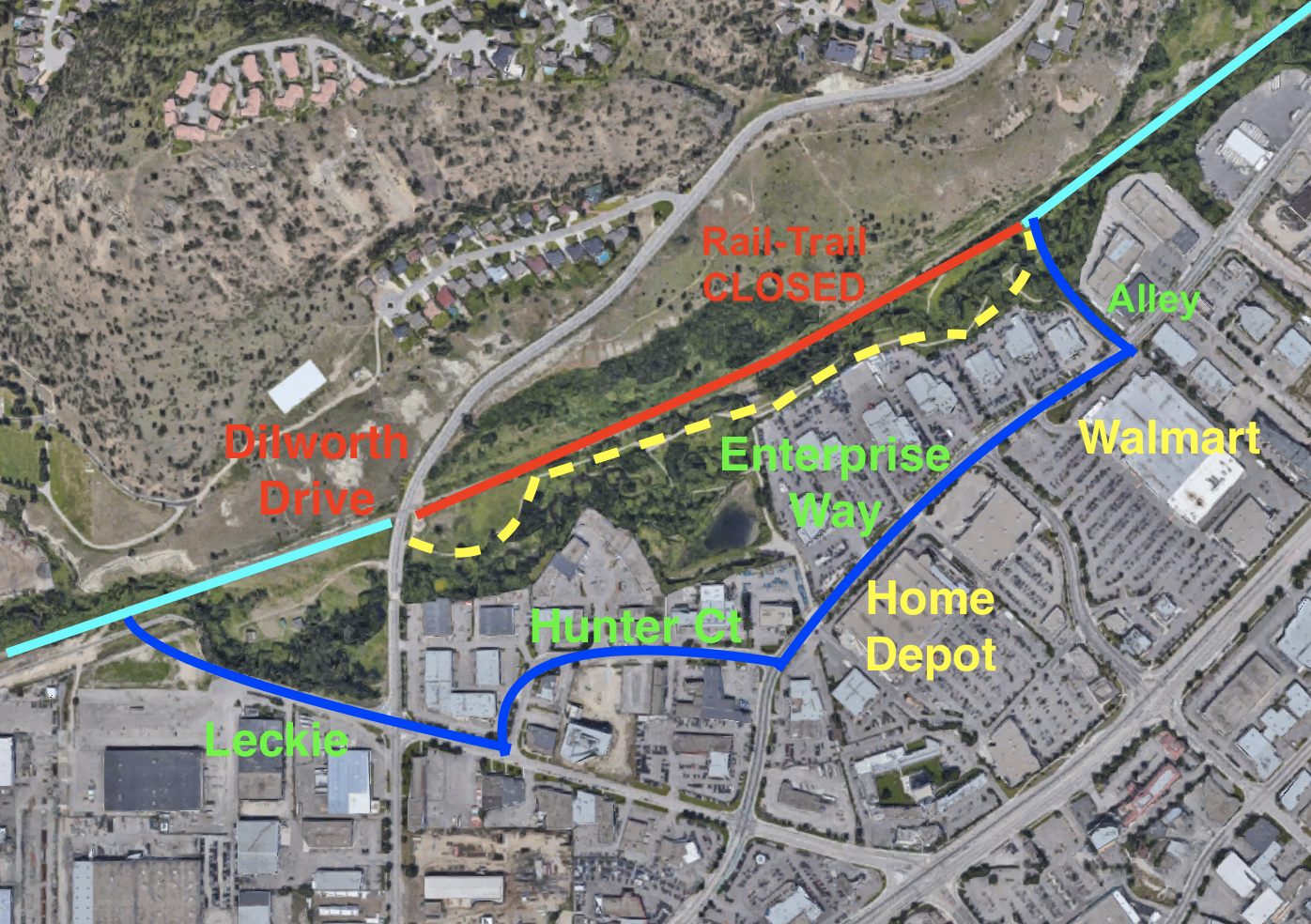 B) Old Vernon Road at the north end of the Airport is completely closed. The old wooden bridge is being replaced. (It's about time, huh?!!) There is no route to ride a loop of the Airport until this project is finished.
Now for some gossip, Graham M has a new Trek road bike. He broke it in by doing some riding on the Galloping Goose last week and is now feeling confident enough to take the training wheels off.
Looks like the cross country skiing season is rapidly coming to an end. That makes some of us sad. Time change gears and dust off the hiking shoes and bikes.