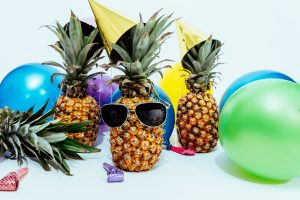 We have put in the work, riding through smoke and heat and rain and cold … now it is time to celebrate the end of the season!
The 2017 edition of this legendary party is being hosted by Pam and Shaun in West Kelowna.
Location: #6 – 2155 Horizon Drive
Instructions: The gate closes at 6pm. If you arrive late, please press 6 on the Intercom and Shaun will open the gate for you.
Date: Friday October 13 – No scary masks allowed!
Time: 5:30pm
Details: Bring your own refreshments and an appetizer to share. BBQ and oven are available to reheat or cook.
All cyclists and their spouses are invited!