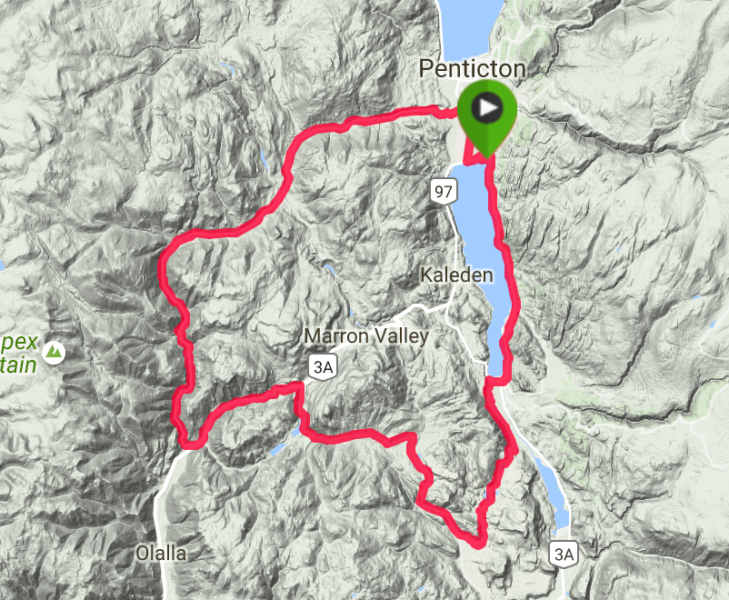 One of the all-time favorites, about 90km, hilly and gorgeous.
Meet at Starbucks on Louie Drive in West Kelowna at 7:30am to carpool, or Skaha Lake parking lot for the ride start at 8:30am.
Bring enough water and sunscreen; resupply at Twin Lakes golf course and in OK Falls.
If you have questions, email Graham at gmcmynn@gmail.com.
Click here to view the GPS for this ride.