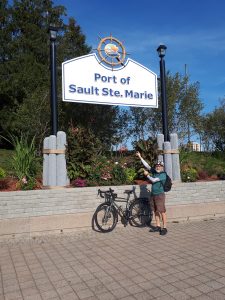 Just wanted to share the latest on my Cross Canada Bicycle Trip with my Killer Beez friends. Please pass on to anyone who might be interested!
Today I'm in Sault Ste. Marie on Day 36 and have completed 3900 of 6000km, so 2100km to go. There have been some rainy days and many more sunny days. I am averaging about 100km per day.
Through most of Alberta & Saskatchewan I had a wonderful tailwind. Manitoba had confused wind.
In Ontario, North of Superior was was very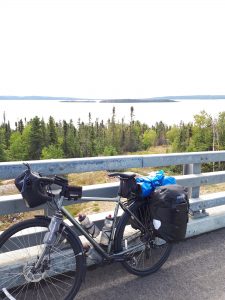 hilly with several days of 2000, 2500 and even 3000 foot climbs. Had to really plan ahead as there are only a few small towns and they are very far apart.
Tomorrow I head to Sudbury which will take about 3 days, then on to Ottawa.
Paul
Title pic is Kakabeka Falls near Thunder Bay, Ontario.