Seems like the September Sundays are cursed 🙂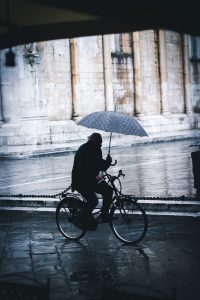 Considering the weather forecast, we are moving the special ride to Saturday (Sept 21) as it should be a sunny and warm day, compared to Sunday.
We decided to do the Armstrong ride instead of Green Mountain as it is lower, has shortcut options if needed and seemed to be very popular, based on your feedback. We want the special rides to be safe excursions that everybody enjoys!
So here are the details for Saturday:
Armstrong Classic on September 21th
We will meet at 8:45am at the Memorial Park in Armstrong (where the Century Ride starts); you should be ready to start cycling by 9:00am. Please try to car pool to Armstrong with other cyclists if you can – meet at 7:30am at the Bean Scene on Dickson to catch or offer a ride.
The park washrooms will be open in Armstrong. Remember to bring enough food and drinks for the ride. We are planning on doing the 90km route from Armstrong via Grindrod and Enderby back to Armstrong (980m elevation gain). There will be a resupply at Farmer John's in Grindrod (at 63km); they have drinks, snacks, ice cream etc. After the ride we can decide if we want to go for lunch somewhere.
Watch this blog for a last update on September 21th at 6am to confirm (or cancel if we really have to) the ride, based on weather. But the forecast looks good!
If the weather is decent on Sunday morning at 9am, we will meet for the regular Sunday ride at the Bean Scene and adjust length if necessary, depending on the forecast.