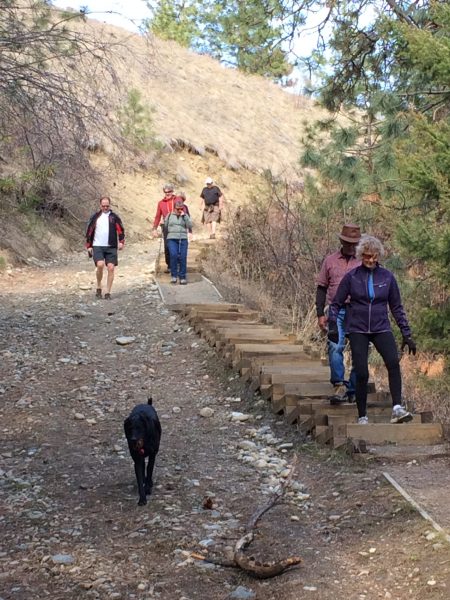 If you have time to join us tomorrow (Friday, March 12), please meet us at 9:30am at Gerstmar Park!
We will walk into Scenic Canyon, which starts flat and then has a few "bumps" along the way. The trail runs along Mission Creek and is … well … "scenic" 🙂
Duration 1.5-2 hours!